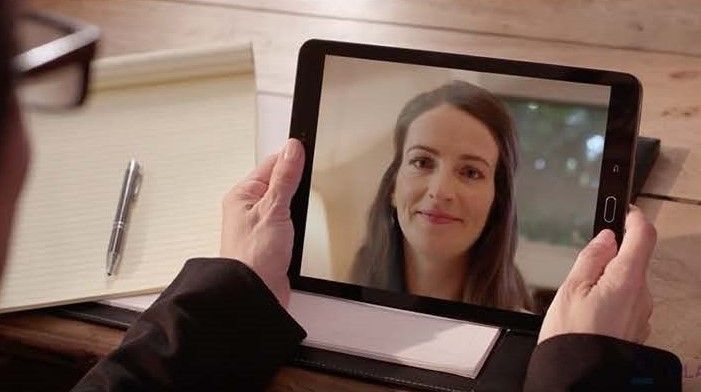 Palm Beach Gardens, FL (March 27, 2020) – Catholic Charities of the Diocese of Palm Beach is pleased to announce that the Counseling Program will continue to offer counseling sessions to new and existing clients via video sessions in the five county service area of Palm Beach, Martin, Okeechobee, St. Lucie, and Indian River Counties.
The outbreak of COVID-19 is stressful. Fear and anxiety about a disease can be overwhelming and cause strong emotions in adults and children. Stress symptoms can include fear and worry about your own health and the health of your loved ones, changes in sleep or eating patterns, difficulty sleeping or concentrating, worsening of chronic health problems, and increased use of alcohol, tobacco, or other drugs. These symptoms coupled with the isolation of social distancing only worsen the impact. People who may respond more strongly to the stress of a crisis include:
Older people and people with chronic diseases who are at higher risk for COVID-19
Children and teens
People who are helping with the response to COVID-19, like health care providers, or first responders
People who have underlying mental health conditions
Catholic Charities Counseling hotline is available to help individuals cope with the stress, fear, and anxiety caused by the pandemic.  Call Toll Free 1-844-848-6777 or email counseling@ccdpb.org to schedule an appointment or for more information.  Follow up video sessions with highly trained therapists are available in lieu of face-to-face meetings. Logging into a video call is as simple as clicking on a link that will be sent to you.  Consent forms are completed on an online portal.  Fees may apply to follow-up video sessions (not the initial call), depending on an income-based sliding fee scale.  Several insurance carriers are also accepted. 
Source: CDC article on COVID stress.  https://www.cdc.gov/coronavirus/2019-ncov/prepare/managing-stress-anxiety.html
***
About Catholic Charities
            Catholic Charities of the Diocese of Palm Beach provides 14 social services and ministries throughout 11 locations in the Diocese of Palm Beach. Established in 1984, Catholic Charities responds to the needs of the poor and most vulnerable by providing quality programs that serve children, families, homeless and families. Catholic Charities respects life in all of its stages. In living our faith, Catholic Charities helps and creates hope for people in need, regardless of religion, by delivering social services, collaborating with others in building just and compassionate communities, and empowering individuals through education. Visit www.ccdpb.org.
###