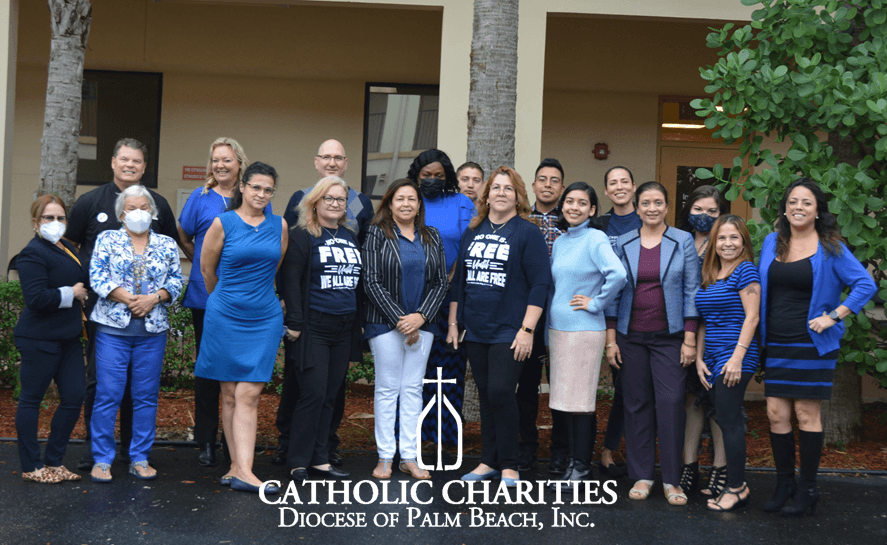 This January, Catholic Charities of the Diocese of Palm Beach participated in numerous human trafficking awareness activities as part of human trafficking awareness month.  
Catholic Charities is proud to have participated in the #RedSandProject to raise awareness for those affected by human trafficking. We filled our sidewalk cracks with red sand highlighting the ways in which people are vulnerable to exploitation.
On January 11 our staff dressed in blue to raise awareness of human trafficking awareness.  Catholic Charities is the "go to" organization for case management for victims of human trafficking in Palm Beach and the Treasure Coast.