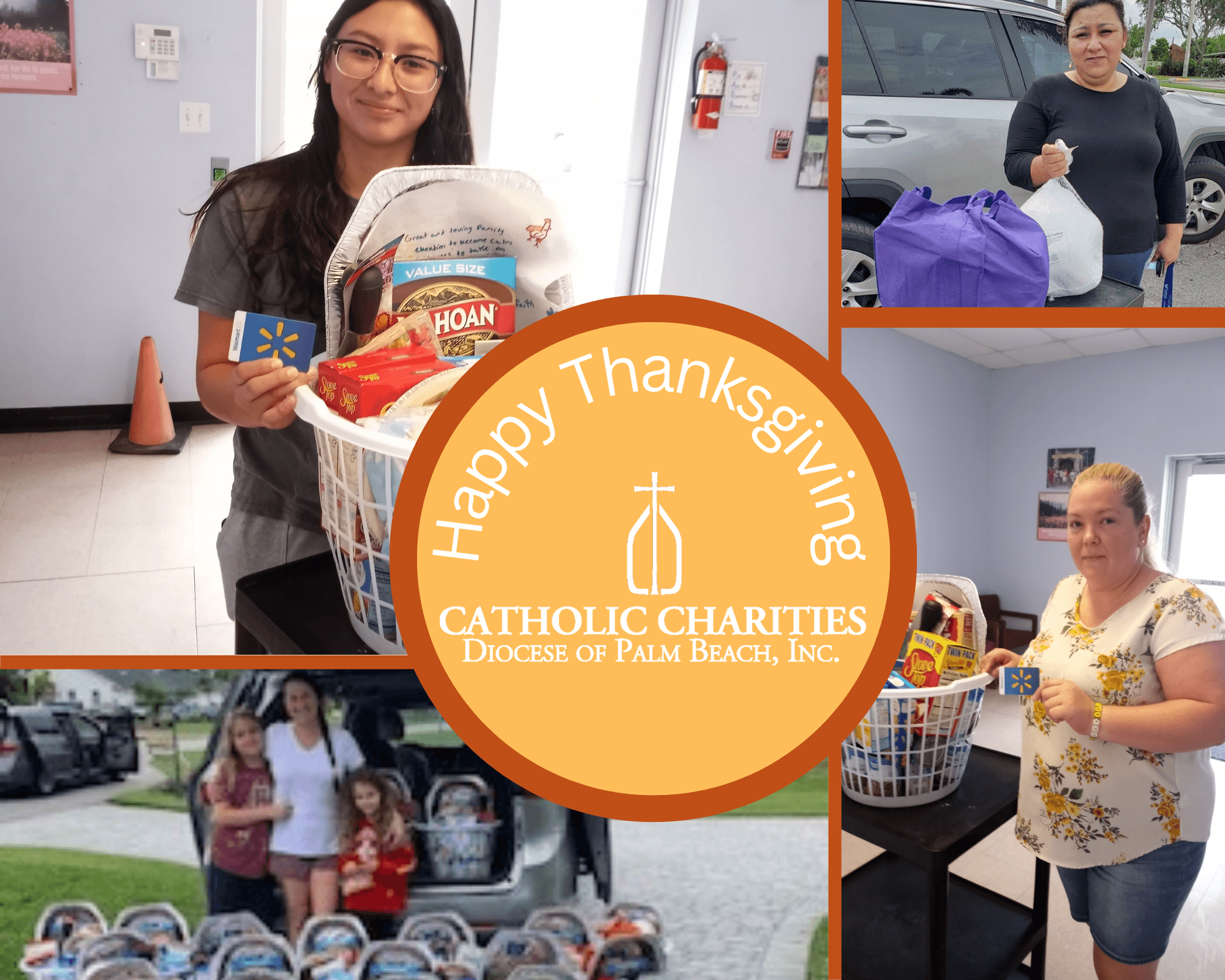 Catholic Charities distributed 242 turkeys and food bags to needy families for Thanksgiving. We are thankful to our generous donors who made this blessing possible.
We received funds to purchase turkeys from the St. Edward's Women's Guild, the Town of Palm Beach United Way (Turkey Trot proceeds), gift cards for groceries from the United Way of Palm Beach County/Palm Beach County Food Bank, and food donations from Cardinal Newman High School and St. Clare Catholic School.  
We also are thankful to the Basket Brigade from the Legend Lakes Estates community in Lake Worth for putting together food baskets. The baskets were filled with food as well as a gift certificate to purchase a turkey and more food.  The ladies from the Basket Brigade Palm Beach County raised the money for the baskets, shopped for the groceries and assembled the baskets. They also trained other individuals in the community on how to do the same. Which is why they were able to contribute as many baskets as were donated. 
During this season, we can not help but be thankful for our many donors who play a role in helping us meet the needs of the poor and vulnerable in our communities. Thank you!  
As you gather during the holidays with those you love, we ask for your continued prayers for the poor and vulnerable; those who are alone, and those who despair. May we continue to be a resource that provides them help and hope.
"Give thanks to the Lord, for he is good; his love endures forever." 1 Chronicles 16:34