Services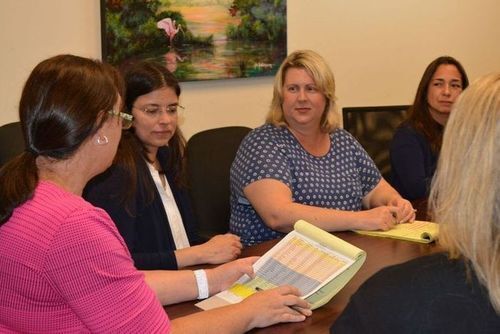 Since 1978 Catholic Charities Elder Affairs Program has been providing comprehensive guardianship and case management services to the elderly in our community. Many elderly are without support and are unable to manage their personal affairs, leaving them vulnerable to exploitation, abuse, and neglect.  Many lack the financial resources to provide for the necessities of living. It is the goal of the program to deliver services that deal with the realities of human suffering and to advocate justice for the elderly person burdened by poverty and the effects of societal indifference.
Through guardianship and case management services, the program can provide vital services to the most vulnerable and needy in our community. This multidimensional program provides comprehensive guardianship and case management services and linkage to community support for individuals 65 years of age and older, residing in Palm Beach County who are at risk physically, mentally, emotionally, financially and/or spiritually. Catholic Charities Elder Affairs program services are available to all regardless of race, income, or religious affiliation.
The Elder Affairs staff assists in both Guardianship Services and Information and Referral Services.
Guardianship Services:
Protection/management of client's real estate, personal possessions and assets

Preparation of a long-term financial plan of care

Bill pay and budget planning

Continual monitoring to assure the individual's physical, emotional and spiritual well-being

Preparation of a personalized plan of care

Coordination of care to ensure medical, mental health, social and personal needs are met

Correspondence with family, legal advisors, medical team and others

Funeral planning and execution of known wishes
Information and Referral Services:
Counseling for older persons/their families when faced with lifestyle decisions

Assessment of personal and medical needs and referral to community services

Financial assessment and planning for long-term care needs

Information and assistance with nursing home and assisted living facility admissions.

Counseling on the importance of preparing and executing life planning documents (POA, HCS, Living Will)

Information, referral, and linkage to community service providers
Guardianship Training
Family Guardian Course is no longer offered through Catholic Charities.
Please check The 15th Judicial Circuit's webpage for up-to-date information regarding the approved courses  https://www.15thcircuit.com/services/probate-division
For more information on Guardianship
https://www.floridaguardians.com/
http://elderaffairs.state.fl.us/doea/spgo.php
Program Contact
How are we Doing?
Your feedback is important to us.  Please tell us how we're doing...
Our Elder Affairs Program is proud to be supported by the following partners
Our Elder Affairs Program is proud to be supported by the following partners