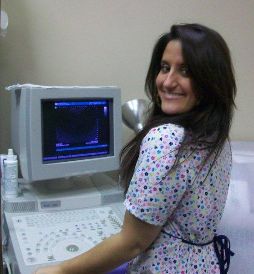 Internship Program at Pregnancy Care Centers
Through an internship program, Birthline/Lifeline's Pregnancy Care Centers offer students an opportunity to experience the process of admission of clients, assessment of client needs, pregnancy testing, determination of gestational age, the estimated due date for the unborn via  limited obstetrical ultrasound and referrals for pre-natal care. Students learn the details of pre-natal teaching as well as information regarding fertility awareness, risky behavior, sexually transmitted disease  and the side effects of hormonal contraception, sterilization and barrier methods. 
Students are also exposed to research projects that are current: 
Post traumatic stress as it relates to post abortion clients.
Research and documentation of the side effects of hormonal contraceptives reported by clients.
For many students, this is their first opportunity to work in a professional setting and view, first hand, the importance of professional record keeping, chart reviews, statistics and reporting of statistics, referrals for additional services and the tender loving care for all those who come to Birthline/Lifeline in need.
Schools who have contracts with Birthline/Lifeline are encouraged to support Birthline/Lifeline fundraisers in exchange for their access to this clinical experience.
The following schools participate in our internship program:
Nurse Assistant Training School and Academy for Nursing and Health Occupations
Palm Beach Atlantic University Nursing School 
Cambridge Institute of Allied Health and Technology  (Formerly named Institute of Allied Medical Profession)
Censa Miami Institute  
Institute of Healthcare Professions 
Tropical Medical 
Palm Beach Vocational Institute of Nursing School