More than 75% of the Samaritan Center's budget is comprised of private donations and fundraising activities that aid in continuing the mission of helping families find independence and strength when their lives go astray.  Some of the events and appeals you can participate in are listed below.
Annual Membership Appeal
An annual letter sent in July to the Samaritan Center's stakeholders outlines the mission driven success of the Samaritan with a request for continued support.
Golf Classic
The Bernard & Betty Egan Memorial Golf Classic is an annual fundraising event for Samaritan Center.  Bernard Egan and his wife Betty were some of the founding members of the Samaritan Center who realized the need to help homeless families in Indian River County. The 15th Annual Golf Classic was held on Friday, May 21, 2021 at Bent Pine Golf Club in Vero Beach.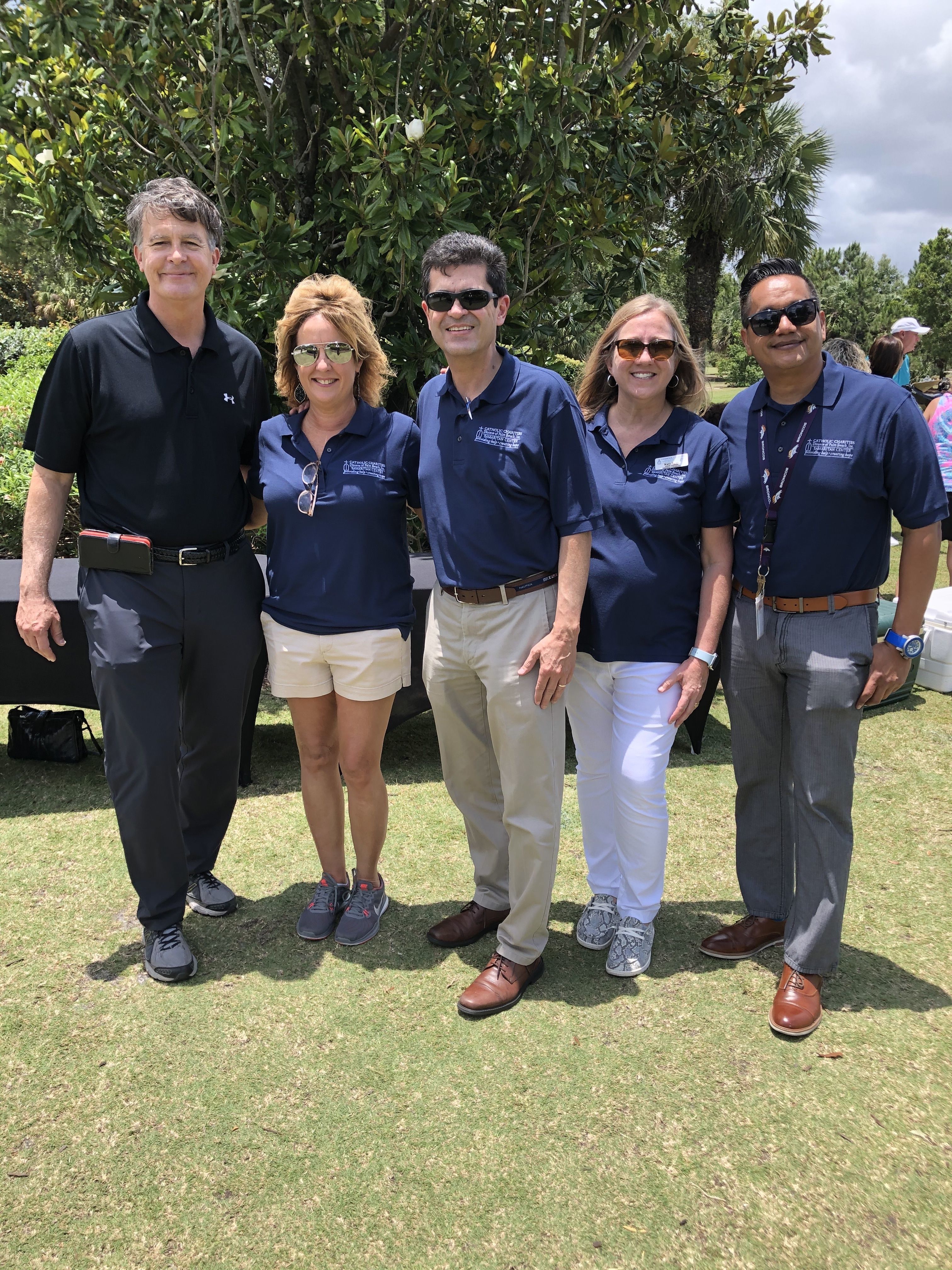 Samaritan Sunday
An invitation to speak at local places of worship to provide information on the plight of the homeless in our community and opportunities for sharing of your time, talent and treasure.
Soup Bowl
The 29th Annual Soup Bowl is continuing a new tradition started in 2020 due to the pandemic. "Empty Bowls; Full Hearts" reflects the tone of life since March 2020. The Samaritan Center would like to express our deepest gratitude to the many restaurants, caterers and country clubs that have, over the years, donated hundreds of gallons of soup to the event. Indian River Clay will oversee the pottery production, and the Soup Bowl Event will be held on Thursday, November 4, 2021 at the Heritage Center, in downtown Vero Beach. We are hoping to report another record setting total for our fundraiser.  Thank you to all who came out to support us last year and we look forward to seeing you in November, with empty bowls and all.  See you there!