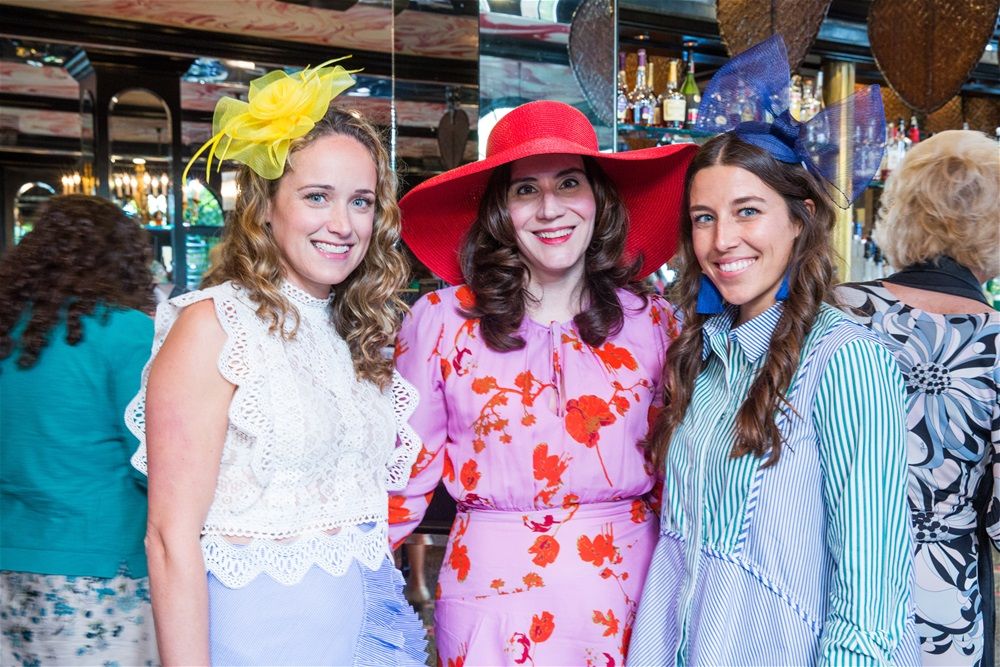 Ladies came adorned in their finest Easter hats in support of Catholic Charities of the Diocese of Palm Beach Counseling Program at the 8th Annual Easter Tea. More than 60 friends attended the annual tea, which was recently held at The Chesterfield Hotel in Palm Beach. The event included a lively raffle auction and more than $8,000 was raised to benefit the Counseling Program in Palm Beach County.
Serving as the Easter Tea Chairwoman was Patricia Rendina of Jupiter and as Co-Chairwoman was Darlene Dzuba of Palm Beach. Allegra Garcia-Velez of Palm Beach, was honored for her dedicated support of the program and thanked for her service as last year's Chairwoman. Event sponsors included: The Fanjul Family; Margi O'Donnell; Karmita Gusmano; and Sieglinde Wikstrom.
Last year, Catholic Charities' Counseling Program assisted more than 800 unduplicated clients at five different sites located throughout two counties. The program currently has seven counselors, many of whom are bilingual. The program provides professional counseling and therapy for adults, children, families, couples and groups. The team of therapists addresses issues such as depression, marital/relationship discord, child and family dynamics, loneliness, grief and loss, substance abuse, anxiety, stressful relationships, child and adolescent problems and other life stressors. Services are offered to clients on a sliding scale and the program is a network provider for select insurance carriers. 
For more information about the Counseling Program, please call 844-848-6777.
***
About Catholic Charities
Catholic Charities of the Diocese of Palm Beach provides 15 social services and ministries throughout the Diocese of Palm Beach. Established in 1984, Catholic Charities responds to the needs of the poor and most vulnerable by providing quality programs that serve children, families, homeless and families. Catholic Charities respects life in all of its stages. In living our faith, Catholic Charities helps and creates hope for people in need, regardless of religion, by delivering social services, collaborating with others in building just and compassionate communities, and empowering individuals through education.
###