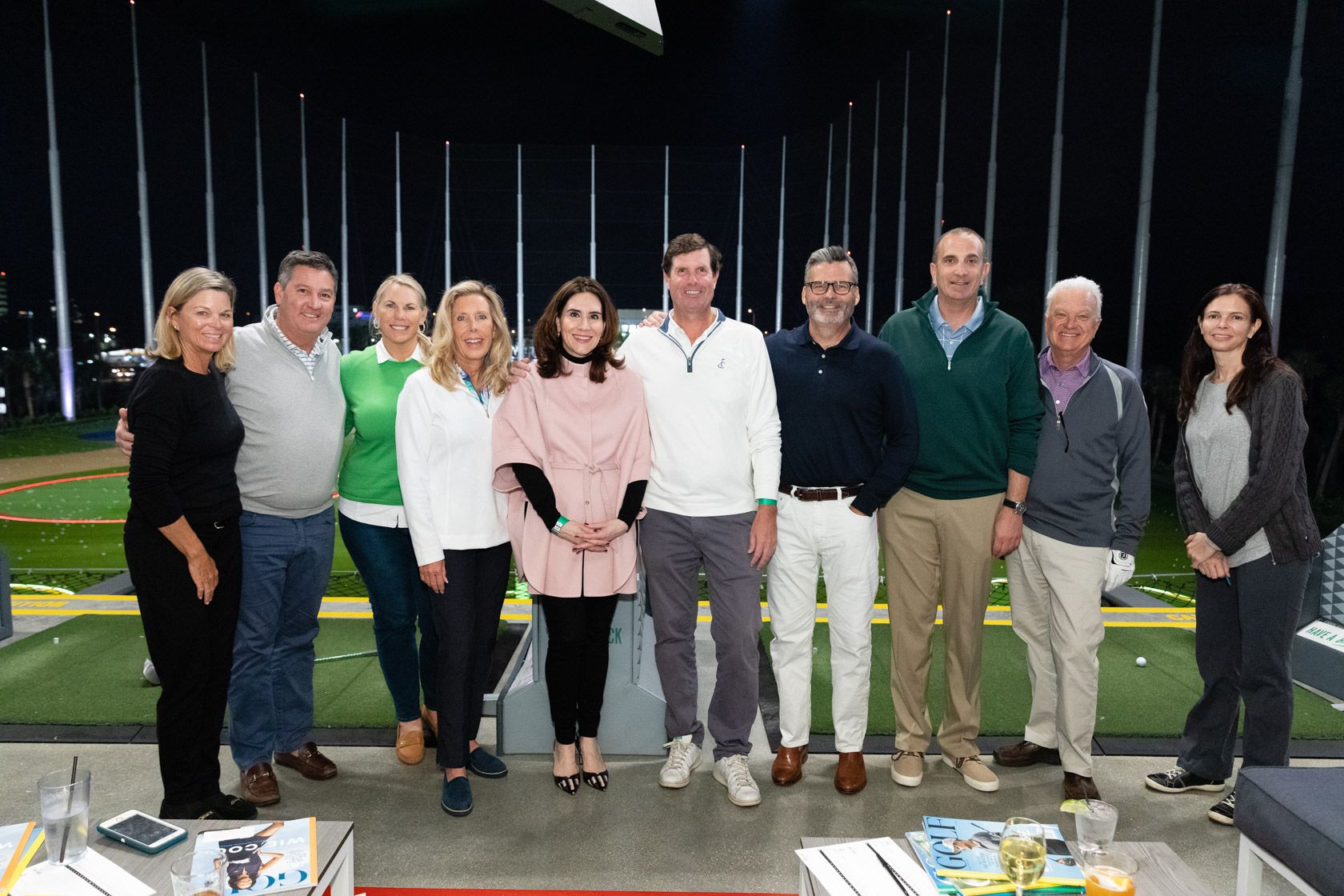 (Palm Beach Gardens, FL) December 16, 2019 - Catholic Charities of the Diocese of Palm Beach and its supporters took to the virtual greens on December 5th at Drive Shack West Palm Beach. This inaugural event took place on a beautifully crisp South Florida evening at the newly opened virtual golf entertainment complex.  Golfers played the back nine of the world's oldest golf course, the Old Course at St. Andrews.  The golf tournament boasted 150 guests, both golfers and spectators, and raised $25,000 for Catholic Charities' 15 programs and ministries. 
            Among the attendees who enjoyed the evening of golf play, delicious Italian fare, and libations were: Fr. Tom Barrett; Dr. Marianne Carrol; Nannette Cassidy; Maria Cassidy; Frankie Chevere, CEO/Executive Director of Catholic Charities; Darlene Dzuba; John Herrick; Charlene and Richard Johnson; Debbi and Patrick Koenig; Dr. Mark Marciano; Ginger and David McAuliffe; Marietta McNulty; Ruby Rinker; Jeffrey Smith; and Wendy and Charlie Wilkinson.
Catholic Charities is grateful to the following Birdie Sponsors of the event: Dr. Marianne Carroll; Virginia and John Gildea; John Herrick; HGi Technologies; Marietta and Dale McNulty; Ruby Rinker; and US Bank Private Wealth Management.
****
PHOTOS INCLUDED
About Catholic Charities
Catholic Charities of the Diocese of Palm Beach provides 15 social services and ministries throughout 8 locations in the Diocese of Palm Beach. Established in 1984, Catholic Charities responds to the needs of the poor and most vulnerable by providing quality programs that serve children, families, and homeless. Catholic Charities of the five-county Diocese of Palm Beach respects life in all of its stages. In living our faith, we create hope for people in need, without regard to religion. Through our programs and ministries, we empower individuals, deliver social services and collaborate with others in building just and compassionate communities. Visit www.ccdpb.org
###