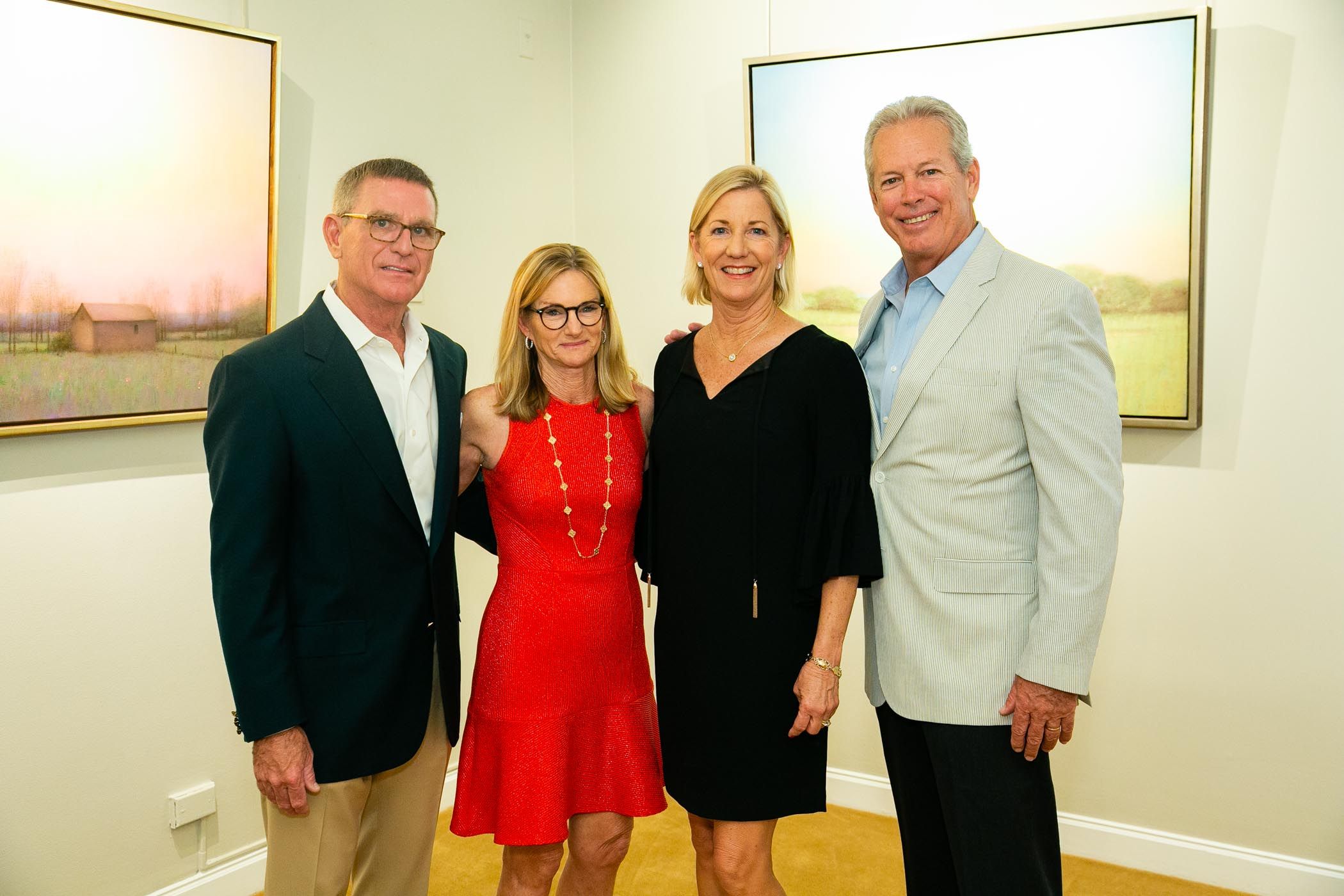 (Palm Beach, FL) December 17, 2019 –Findlay Galleries hosted a festive Holiday reception celebrating the Ninth Annual Caritas Dei Bishop's Gala.   Sounds of Christmas welcomed the guests as they entered the gallery as the Children's Choir of All Saints Catholic School sang Carols.  Findlay Galleries and hosts, Adolfo Zaralegui and James R. Borynack, received guests such as Marietta and Dale McNulty, Ruby Rinker, Dawn Meiners, John Herrick, Francisco Chevere, Juan and Shannon Pretel, Carol and Harold Baxter, Karmita and Charlie Gusmano, Debbi and Patrick Koenig, and Charlene and Richard Johnson.  Guests enjoyed cocktails and hors d'oeuvres while mingling with guests and admiring the beautiful art exhibit…. Following a short performance by the choir, The Most Reverend Gerald M. Barbarito, Bishop of Palm Beach, thanked the guests for their generous support. 
The Bishop's Gala will be held on Wednesday, January 22, 2020 at The Breakers Hotel Palm Beach. 
***
About Catholic Charities
            Catholic Charities of the Diocese of Palm Beach provides 15 social services and ministries throughout the Diocese of Palm Beach. Established in 1984, Catholic Charities responds to the needs of the poor and most vulnerable by providing quality programs that serve children, families, homeless and families. Catholic Charities respects life in all of its stages. In living our faith, Catholic Charities helps and creates hope for people in need, regardless of religion, by delivering social services, collaborating with others in building just and compassionate communities, and empowering individuals through education. Please visit www.ccdpb.org.
###