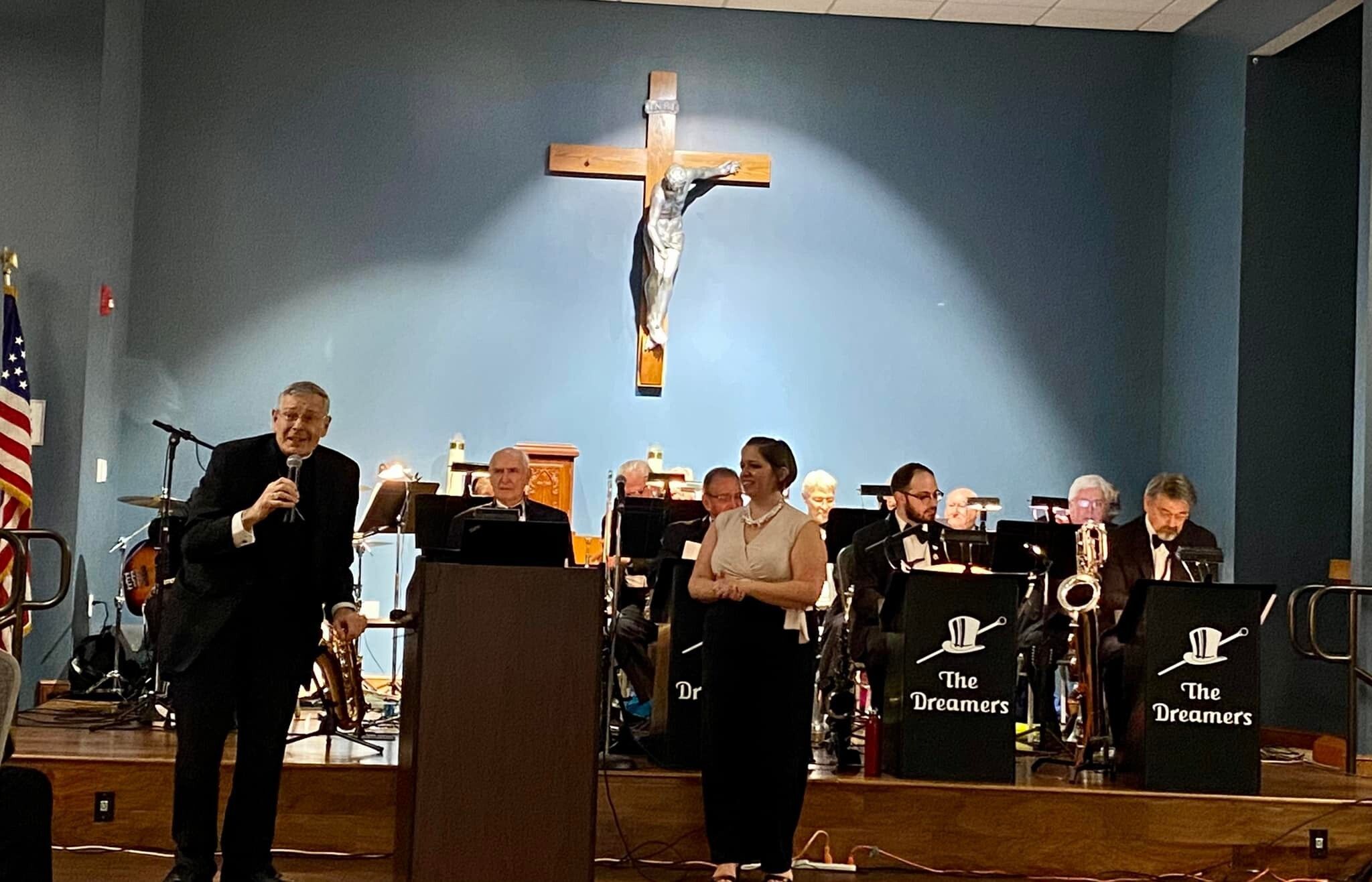 The Celebrate Life Gala held on Friday, May 20, 2022 in support of Catholic Charities Birthline Lifeline program was a huge success.  The event was at full capacity at the Family Life Center, Cathedral of St. Ignatius Loyola in Palm Beach Gardens.  Jeff Grabosky served as the guest speaker.  Jeff is a devout Catholic, prayer warrior, husband, father, author and national pro-life speaker and activist.
Birthline Lifeline and their Advisory Committee, chaired by Theodore Vargas, would like to thank our sponsors for their support in organizing the Gala.  Sponsorships were provided by: 
VISIONARY for Life
Mrs. Ana Kenefick
Anonymous
PARTNER for Life
St. Jude Catholic Church (Tequesta)
ADVOCATE for Life
Ms. Maria del Pilar Cabal
FRIEND for Life
Cambridge College of Healthcare & Technology
Lawless, Edwards & Warren Wealth Management
Our Lady Queen of Peace Catholic Cemetery
Mr. Robbie Palmiotto
Also a special thank you to the employees and volunteers of the Birthline/Lifeline program who helped organize the event.
Annually, Birthline/Lifeline seeks to recognize individuals and groups who support the cause for life within our program and our diocese. We are indebted to them for their dedication to bring about a Culture of Life and a Civilization of Love!
Saint John Paul II Award recipient:  M. Susan Pine.
The award goes to a most valuable person who, by love, dedication, and service, heroically stands in support of establishing a Culture of Life and bringing about a Civilization of Love. The pro-life commitment of this honoree has contributed to the growth of and life-saving successes at Birthline/Lifeline.
Richard W. Caudill Memorial Service Award recipient: Judith Rutt 
This award is given in recognition of an outstanding spirit of service and generosity to support Birthline/Lifeline.
 Saint Gianna Beretta Molla Pro-Life Award recipient: Gloria Justine
Saints, by definition, are ordinary people who, during their time on earth, live for love of God and neighbor. This award is given to a person who, by heroic example, lives in this way. Tradition has been to honor a Birthline/Lifeline volunteer who gives extraordinarily through his or her time, talents, and treasures.
All Gala proceeds benefitted the life-affirming and life-changing services offered by Birthline/Lifeline.  The Birthline/Lifeline Pregnancy Care Program promotes the sanctity of life and offers pregnancy care services at its pregnancy care center locations. Services are offered free of charge to all clients who meet basic criteria. At the pregnancy care centers, women coping with an unplanned pregnancy can access compassionate counseling regarding adoption, alternatives to pregnancy terminations and more. When a client who is abortion-minded sees her baby with an ultrasound, she has a change of heart and chooses life!
In the wake of the SCOTUS ruling on abortion and in light of the legal challenges that will follow, we encourage our supporters to stay informed and continue to be prayerful in the coming months.  Catholic Charities continues to stand ready to support women who turn to us and our Birthline Lifeline program for support in their pregnancy and beyond.  To learn more about our Birthline Lifeline pregnancy support centers and to make a donation, click here: www.ccdpb.org/programs/birthlinelifeline-pregnancy-care-centers/.  Find out more about our Respect Life Ministry and our Walking with Moms campaign here: https://www.ccdpb.org/programs/respect-life/.
Catholic Charities mission is serving people in need and creating hope in all stages of life with a vision to have a community of self-sufficient individuals healthy in mind, body, and spirit.