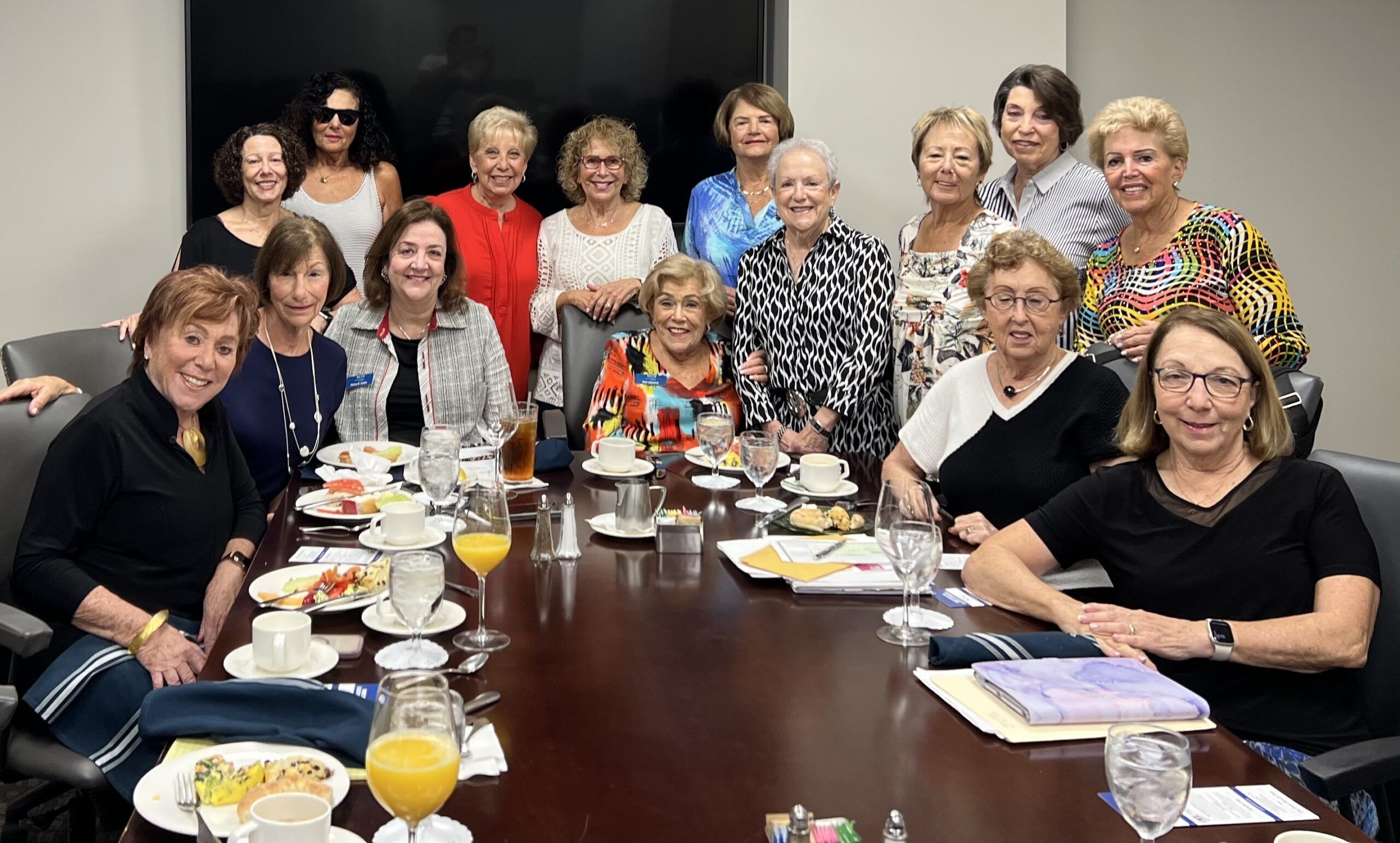 Catholic Charities of the Diocese of Palm Beach, Inc. is thankful for our long term partnership with the Palm Beach section of the National Council of Jewish Women (NCJW) in providing needed assistance to local victims of human trafficking.
Not only does the NCJW keep our donation storage stocked with needed hygiene items and welcome baskets when placed in housing, but they recently provided $400 in funding to assist with transportation costs for victims. Catholic Charities Case Managers assist human trafficking survivors with transportation for medical care, counseling, employment services and other important appointments, typically using a corporate Uber account, charged to grant funding. When Catholic Charities was in-between grant awards and lacking funds to provide these vital transportation services, our friends at the NCJW came to our rescue.
Judy Traub, Chair of the National Council of Jewish Women, Palm Beach Section's Anti-Human Trafficking Committee said "Addressing the many needs of rescued victims of human trafficking takes the cooperation and support of multiple agencies in the community. NCJW is pleased to be in a long term relationship with Catholic Charities to provide personal care items that rescued trafficking victims, both men and women, need immediately at intake. We are now able to expand that relationship to fund Uber rides for appointments to address the physical, mental and emotional needs of trafficking victims who are case management clients of the capable staff of Catholic Charities."
The NCJW is a grassroots organization of volunteers and advocates. Inspired by Jewish values, NCJW strives for social justice by improving the quality of life for women, children, and families and by safeguarding individual rights and freedoms. To find out more about the Palm Beach Chapter of the NCJW, please visit their webpage here: https://ncjwpalmbeach.org/.