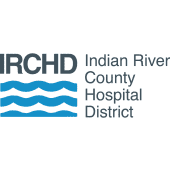 The Indian River County Hospital District approved continued support in providing mental health services to the residents of our Samaritan Center at their September 21 Commission meeting. The Samaritan Center is a transitional housing facility for homeless families in Vero Beach. This support will fund our full-time Counselor, Rochelle Dorney, to serve residents in-house and provide afterhours crisis support when needed. Rochelle, who will receive her Ph.D. this October, will meet with residents (adult heads of household and children individually) one time a week for a private therapy session as well as facilitate group sessions weekly. Rochelle is part of the larger Catholic Charities counseling team of 4 counselors and 1 Administrative Assistant who work under the supervision of our Clinical Director, Jithin George, LMHC. The $78,047 award will fund this position until September 2024.
The homeless families residing at the Samaritan Center are trauma burdened, work during the day, and experience the complications of living in a communal environment. The consistency of an in-house counselor who is available for after-hours crisis support is the optimal support for them as they work toward self-sufficiency and break the cycle of homelessness in their lives. The Samaritan Center's capacity is 9 families or a maximum of 26 individuals.
Catholic Charities measures client success using two research-based tools. The Arizona Self Sufficiency Matrix (ASSM), taken periodically, measures the strides toward self-sufficiency each family achieves. Also, Catholic Charities measures improvements in mental well-being using the WHODAS 2.0 – The World Health Organization Disability Assessment Schedule, measuring average functioning in everyday situations. Results of these measures demonstrates the return on investment or positive impact for our funding partners and donors.
We are so grateful to the Indian River County Hospital District for recognizing this important need for mental health care and supporting the mental health component of the Samaritan Center families' journeys toward self-sufficiency and stable housing.
The Indian River County Hospital District assesses a property tax to provide funding to organizations ensuring that essential health care programs and services; primary, specialty, dental, and mental/behavioral health, are available to benefit the entire community. They maintain ownership of four properties leased to other organizations for the operation of healthcare activities. The District convenes providers and funding partners to address gaps in the healthcare continuum of care and help to find and fund solutions.