Administrative Staff
Ana Martinez, LMHC, NCC - Interim Clinical Director and Counselor (Pahokee and Riviera Beach)
Ana Martinez is a Licensed Mental Health Counselor and a National Board Certified Counselor. She graduated from Florida State University with a Bachelor of Science in Psychology and went on to obtain Masters of Science and Education Specialist in Counseling and Human Systems. She has been working with Catholic Charities of the Diocese of Palm Beach since August 2016. As a counselor, she's part of the Crisis Incident Stress Management Team in the Diocese.  In order to reduce stigma and increase knowledge on mental health, she became a Mental Health First Aid instructor, providing trainings in the community to better inform others of services available. She is part of the Suicide Prevention Task Force with the West Palm Beach Medical VA.  
Trained
Trauma Focused- Cognitive Behavioral Therapy
EFT (Emotional Freedom Technique) Tapping
Mental Health First Aid Instructor
Parent Child Interaction Therapy
Motivational Interviewing
Group Crisis Intervention
EMDR Therapist
Bilingual: Spanish
Counselors
Jithin George, LMHC, NCC - Counselor (Palm Beach and Boynton Beach)
Jithin George grew up in Chicago and worked there as a Counselor for 2 years before moving to Florida. He currently lives in Boynton Beach with his wife and 2-year-old daughter. Apart from his work as a counselor at Catholic Charities, he is also very involved with a Catholic Youth movement called 'Jesus Youth' and its various ministries. He enjoys his work as a counselor and is grateful to the Lord for giving him the opportunity to work with Catholic Charities where he can live out his Catholic calling to the fullest.
Trained
Mental Health First Aid Instructor
EMDR Therapist
Molly Maguire, LCSW - Counselor (Palm Beach)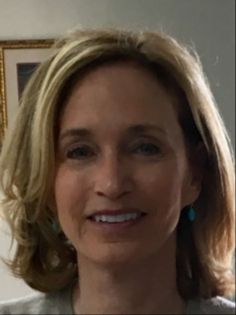 Molly Maguire, LCSW, has worked with Catholic Charities for 11 years, having opened the counseling office at St. Edward Church in Palm Beach.  Prior to that, Molly was a counselor with Catholic Charities in Stamford, Connecticut.  She is a graduate of Colgate University, New York University Stern School of Business, and Columbia University School of Social Work.  Molly lives in Palm Beach with her husband, Frank.  They have two grown children and six grandchildren.  
Trained
Wilhelmina (Ineke) Bosman, LCSW - Counselor (Fort Pierce)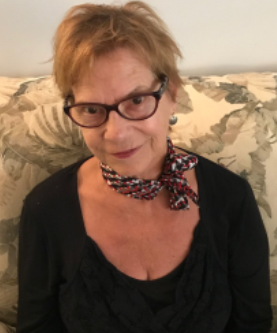 Wilhelmina (Ineke) Bosman is originally from the Netherlands. She moved to Florida 27 years ago and loves living in Florida and the work that she does. Ineke has many years of experience as a counselor in both the Netherlands and the United States. She has worked with Catholic Charities for the past 14 years counseling people of all ages; the youngest being 3 and the oldest being 93. She feels privileged that she can assist people in improving their life and feeling better about themselves while finding their way in this often complex world. She believes that breaking the stigma of Mental Health Issues is important.
Trained
Trilingual: Dutch and German
Maria Rivera, LCSW - Counselor (Stuart)
Maria Rivera is a Licensed Clinical Social Worker with more than 20 years of experience. She graduated from Mercy College with a degree in Behavioral Science specializing in Human Behavior. She obtained her Masters in Social Work from Barry University. Her experience includes working with children and adolescents at various agencies including Catholic Charities where she has worked for 7.5 years.
Trained
Mental Health First Aid Instructor
EMDR Therapist
Bilingual: Spanish
Leana Brown, LMHC - Counselor (Stuart)
Leana Brown is a Licensed Mental Health Therapist. She graduated from the University of Miami with a Bachelor of Arts degree in Psychology and minored in Religious Studies. She then went on to obtain her Master's degree in mental health counseling from Nova Southeastern University. Leana Brown began working at Catholic Charities since May 2019. Prior to this she worked at a domestic violence center known as Women in Distress of Broward County for three years. 
Her experience includes trauma informed care as she is in the process of obtaining her trauma focused Cognitive Behavioral Therapy (TF-CBT) certification and becoming rostered in Child Parent Psychotherapy also known as CPP.  In addition, she has worked in early childhood court also known as ECC and assisted clients and children with the reunification process. She has also worked in the psychiatric unit for intensive inpatient hospital during crisis management.
Leana is passionate and dedicated to helping others. She is committed to using her knowledge and expertise to make a positive difference in the lives of those she assist and the community as a whole.
Trained
Trauma Focused- Cognitive Behavioral Therapy
Mental Health First Aid Instructor
Child-Parent Psychotherapy
EMDR Therapist
Bilingual: Spanish
Milton Sanders, Registered Social Work Intern - Counselor (Boca Raton)
Milton is an experienced counselor/social worker who graduated from Fordham University in New York with a Masters in Social Service. He has worked in different inpatient and outpatient facilities in CT and FL, serving an array of clientele with mental health, substance abuse, and other medical issues. Milton has resided in Boca Raton, FL for almost a decade since relocating from Connecticut. He has a beautiful wife, a beautiful daughter, and handsome son who love Legos, tennis, and soccer. 
Trained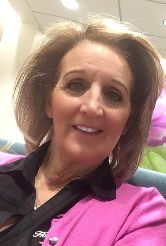 Adele Konyk - Counseling Operating Supervisor
Adele Konyk has more than 15 years medical office management, business and healthcare administration experience. She carries a total of more than 20 years in medical/mental health insurance billing and provider credentialing.  She has been employed with Catholic Charities since 2014 and has taken on a more general role in Finance as well as managing the Counseling programs' billing and credentialing.
---
Key
LMHC: Licensed Mental Health Counselor
LCSW: Licensed Clinical Social Worker
NCC: Nationally Certified Counselor
Registered Intern: Completing state requirements for full independent licensure.
*EMDR: Eye Movement Desensitization and Reprocessing