Jithin George, LMHC, NCC - Director of Clinical Services
Jithin George grew up in Chicago and worked there as a Counselor for 2 years before moving to Florida. He currently lives in Lake Worth with his wife and 2 beautiful children. Apart from his work as a counselor at Catholic Charities, he is also very involved with a Catholic Youth movement called 'Jesus Youth' and its various ministries. He enjoys his work as a counselor and is grateful to the Lord for giving him the opportunity to work with Catholic Charities where he can live out his Catholic calling to the fullest.  Jithin has worked with Catholic Charities since 2018. "I work with children, adults, couples, and families who may be struggling with stress management, anxiety, depression, trauma, bipolar disorder, marriage or relationship issues, adjustment issues, and grief."
Mental Health First Aid Instructor (Adult & Youth)
EMDR Therapist
Bilingual: Malayalam
Molly Maguire, LCSW - Counselor (Palm Beach)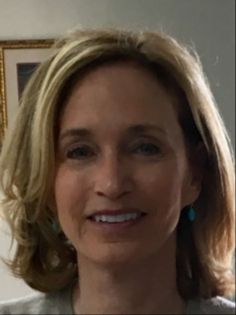 Molly Maguire, LCSW, has worked with Catholic Charities since 2008, having opened the counseling office at St. Edward Church in Palm Beach.  Prior to that, Molly was a counselor with Catholic Charities in Stamford, Connecticut.  She is a graduate of Colgate University, New York University Stern School of Business, and Columbia University School of Social Work.  Molly lives in Palm Beach with her husband, Frank.  They have two grown children and six grandchildren.  
Wilhelmina (Ineke) Bosman, LCSW - Counselor (Stuart)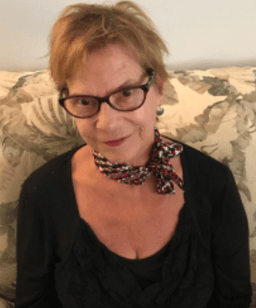 Wilhelmina (Ineke) Bosman is originally from the Netherlands. She moved to Florida 27 years ago and loves living in Florida and the work that she does. Ineke has many years of experience as a counselor in both the Netherlands and the United States. She has worked with Catholic Charities since 2005 counseling people of all ages; the youngest being 3 and the oldest being 93. She feels privileged that she can assist people in improving their life and feeling better about themselves while finding their way in this often complex world. She believes that breaking the stigma of Mental Health Issues is important.
EMDR Therapist
Trilingual: Dutch and German
Susana Fernandez, LMHC - Counselor (Riviera Beach)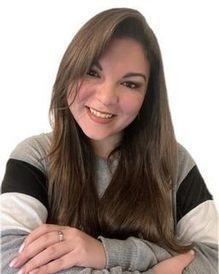 Susana Fernandez was born in Colombia and grew up in Florida from a young age. She graduated from Florida International University with a degree in Psychology with a minor in Sociology. She obtained her Masters Degree in Counseling from Barry University. Susana has been working as a counselor for 5 years and joined Catholic Charities in February 2021. Her experience includes working with individuals of all ages who struggled with grief, anxiety, depression, trauma, marriage or relationship issues, family relationships, and adjustment issues. She feels privileged to be working with Catholic Charites to help individuals gain the strength to break through their struggles and move forward in their personal journeys. 
 Bilingual: Spanish 
Roxana Lillian Jafari, Registered Marriage & Family Therapy Intern (Boca Raton)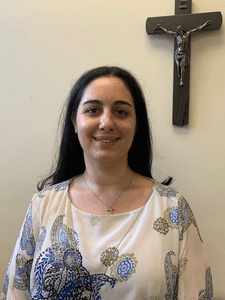 Roxana Lillian Jafari was born in Annapolis, Maryland and was raised between New York City and Boca Raton, Florida. Roxana attended Rutgers University in New Brunswick, New Jersey where she obtained her Bachelor of Arts in Psychology with a minor in Criminology. Roxana then went on to complete her Master of Arts with Honors in Marriage & Family Therapy from Northcentral University in 2020. Roxana has had the opportunity to work with individuals and couples from across the lifespan including, young children, pre-teens, adolescents, young adults, adults, and mature adults; and recognizes the unique challenges each of these life stages poses. Roxana's experiences include working with blended families, single-parent families, and foster families on issues such as: grief and loss, trauma, sexual abuse, substance misuse, family conflict, parenting disagreements, infidelity, divorce, marital, and pre-marital therapy. Roxana's therapeutic style is collaborative in nature, offering clients' a safe, non-judgmental space to work together to get through life's challenges. Roxana lives in Lantana with her teenage son and is available for both in-person and telehealth therapy at the Boca Raton office.
Maily Rychcik - Program Staff Support
Maily joined our counseling team in April of 2021 as Support Staff.  She is responsible for handling the day-to-day office administrative duties, answering general office phone calls, answering emails and scheduling appointments for our counselors.  Maily has worked in the office administrative field for over twenty years.  Prior to Catholic Charities Maily worked two years at St Joseph Catholic Church as an Administrative Assistant.  Before that Maily spent eighteen years in a Law Firm in the Miami area as a Legal Assistant.  Maily is bilingual fluent in Spanish and English.
Maily has an Associate 's degree in Business Administration. 
Away from work Maily enjoys spending time with her family and friends.  She also enjoys reading, camping, and traveling.
---
Key
LMHC: Licensed Mental Health Counselor
LCSW: Licensed Clinical Social Worker
NCC: Nationally Certified Counselor
Registered Intern: Completing state requirements for full independent licensure.
*EMDR: Eye Movement Desensitization and Reprocessing