Jithin George, LMHC, NCC - Clinical Director
Jithin George grew up in Chicago and worked there as a Counselor for 2 years before moving to Florida. He currently lives in Lake Worth with his wife and 2 beautiful children. Apart from his work as a counselor at Catholic Charities, he is also very involved with a Catholic Youth movement called 'Jesus Youth' and its various ministries. He enjoys his work as a counselor and is grateful to the Lord for giving him the opportunity to work with Catholic Charities where he can live out his Catholic calling to the fullest.  Jithin has worked with Catholic Charities since 2018. "I work with children, adults, couples, and families who may be struggling with stress management, anxiety, depression, trauma, bipolar disorder, marriage or relationship issues, adjustment issues, and grief."
Mental Health First Aid Instructor (Adult & Youth)
EMDR Therapist
Bilingual: Malayalam
Wilhelmina (Ineke) Bosman, LCSW - Counselor (Stuart)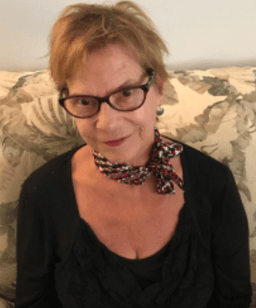 Wilhelmina (Ineke) Bosman is originally from the Netherlands. She moved to Florida 27 years ago and loves living in Florida and the work that she does. Ineke has many years of experience as a counselor in both the Netherlands and the United States. She has worked with Catholic Charities since 2005 counseling people of all ages; the youngest being 3 and the oldest being 93. She feels privileged that she can assist people in improving their life and feeling better about themselves while finding their way in this often complex world. She believes that breaking the stigma of Mental Health Issues is important.
EMDR Therapist
Trilingual: Dutch and German
Susana Fernandez, LMHC - Counselor (Riviera Beach)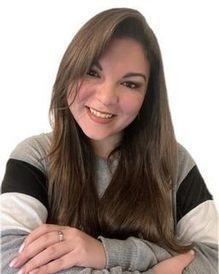 Susana Fernandez was born in Colombia and grew up in Florida from a young age. She graduated from Florida International University with a degree in Psychology with a minor in Sociology. She obtained her Masters Degree in Counseling from Barry University. Susana has been working as a counselor for 5 years and joined Catholic Charities in February 2021. Her experience includes working with individuals of all ages who struggled with grief, anxiety, depression, trauma, marriage or relationship issues, family relationships, and adjustment issues. She feels privileged to be working with Catholic Charites to help individuals gain the strength to break through their struggles and move forward in their personal journeys. 
 Bilingual: Spanish 
Dr. Anita Cocoves, Ph.D., LMHC, MCAP (Stuart)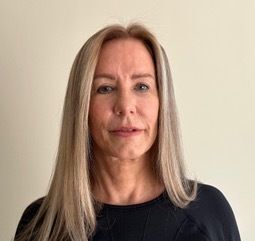 Originally from Princeton, NJ, Anita moved to Stuart where she lives with her husband and son. She received her Bachelor's Degree from Barry University; Master's Degree from Nova Southeastern University; and, Doctorate Degree from LaSalle University. Anita is a Licensed Mental Health Counselor and State of Florida Qualified Clinical Supervisor as well as a Master Certified Addiction Professional, Certified Addiction Prevention Professional, Certified Mental Health Professional and Internationally Certified Drug and Alcohol and Drug Counselor. Prior to joining the Catholic Charities Team, Anita envisioned, founded and managed Martin County's Health and Human Services Department and, most recently, developed programming for a local police department. This experience enabled Anita to provide individuals most in need with access to health care, stable and affordable housing, asset ownership, access to entitlements, civic engagement, alternative sentencing and other pathways to be the best version of themselves and amplify their voices in the community. Anita has extensive experience providing service to youth and adults who are at-risk of developing or live with substance use disorders and/or co-occurring mental health disorders, providing trauma informed care to all clients. Anita's experience includes working with individuals who have impacted the justice system, including affected families.
Kayla Henriques, MSW, Registered Intern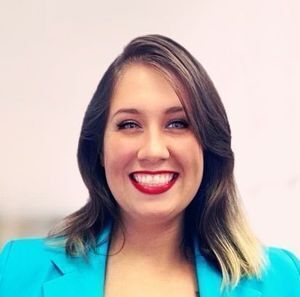 Kayla Henriques was born and has remained in South Florida. She received a degree in Criminal Justice with a minor in Psychology from Florida Atlantic University. She returned to FAU and obtained her Masters Degree in Social Work. She has worked with marginalized populations within South Florida including children and adolescents, geriatric, substance abuse/ use disorders, and developmentally disabled. As a social worker, she believes every individual deserves the opportunity to receive treatment that works with their strengths. She is grateful to work with Catholic Charities and assist individuals with finding hope to follow their path. Kayla is also involved in the community and shares mindful movement classes.
Maria Quant - Program Support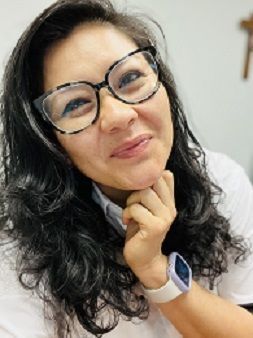 Maria Quant is originally from Nicaragua. She grew up in Miami and recently relocated from San Francisco. Her previous experience as Bilingual case manager III, on call counselor for the child protective services of San Francisco and substance abuse counselor has given her the opportunity to work with low-income communities as well as individuals struggling with mental health and co- dependency for over 10 years. She is passionate to help people with their counseling needs and other areas they might need referrals. In her spare time, you might find her practicing yoga, Muay Thai, Capoeira, JIU JITSU and learning how to surf.
Key
LMHC: Licensed Mental Health Counselor
LCSW: Licensed Clinical Social Worker
NCC: Nationally Certified Counselor
Registered Intern: Completing state requirements for full independent licensure.
*EMDR: Eye Movement Desensitization and Reprocessing
Ph.D: Doctor of Philosophy
---