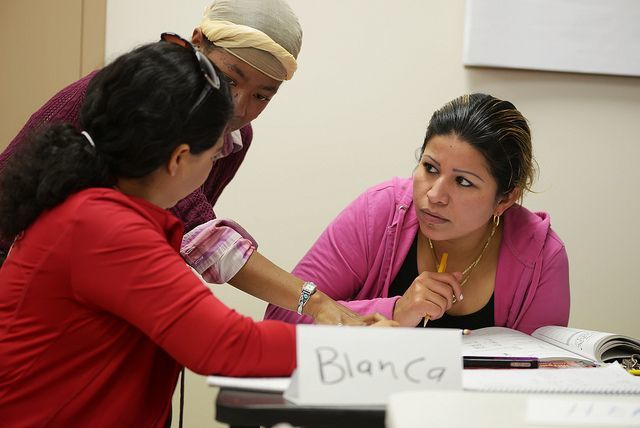 December 4, 2020 
Catholic Charities of the Diocese of Palm Beach receives $30,000 Grant from Truist Foundation
Riviera Beach, FL
Catholic Charities is pleased to announce a $30,000 award from the Truist Foundation to support economic mobility for survivors of human trafficking.  Through our Bakhita Empowerment Program, survivors of human trafficking receive case management to help them become self-sufficient and rebuild their lives.  Thanks to the Truist Foundation award, funds are available to assist survivors with employability skills education such as developing a resume and interviewing skills in addition to vocational training.  This award will have a huge impact on the ability of human trafficking survivors to find stable employment - an absolute necessity in rebuilding their lives.  
About Truist Foundation
The Truist Foundation is committed to Truist Financial Corporation's (NYSE: TFC) purpose to inspire and build better lives and communities. Established in 2020, the foundation makes strategic investments in nonprofit organizations to help ensure the communities it serves have more opportunities for a better quality of life. The Truist Foundation's grants and activities focus on leadership development, economic mobility, thriving communities and educational equity. Learn more at www.truist.com/truist-foundation.
About Catholic Charities
Catholic Charities of the Diocese of Palm Beach is a comprehensive nonprofit family service organization with offices located in Palm Beach, Martin, St. Lucie, Indian River, and Okeechobee counties.  Established in 1984 as the social service arm of the Palm Beach Diocese, Catholic Charities implements the charitable vision of our Most Reverend Gerald M. Barbarito, Bishop of the Diocese of Palm Beach. That is, to serve and advocate on behalf of those persons who do not have a voice or power to help themselves. Our mission is to help those who are most poor and vulnerable in the Diocese of Palm Beach through our 12 programs and ministries.  The services of Catholic Charities are available to all residents of the service area who qualify for the particular program.  Our Catholic Charities' mission is rooted in the fundamental belief that every person has the right to be treated with dignity and that every human life is sacred. Integral to our mission and vision are Catholic Charities' core values of Faith, Respect, Service and Compassion. These values underscore "why, how and what we do" within Catholic Charities.