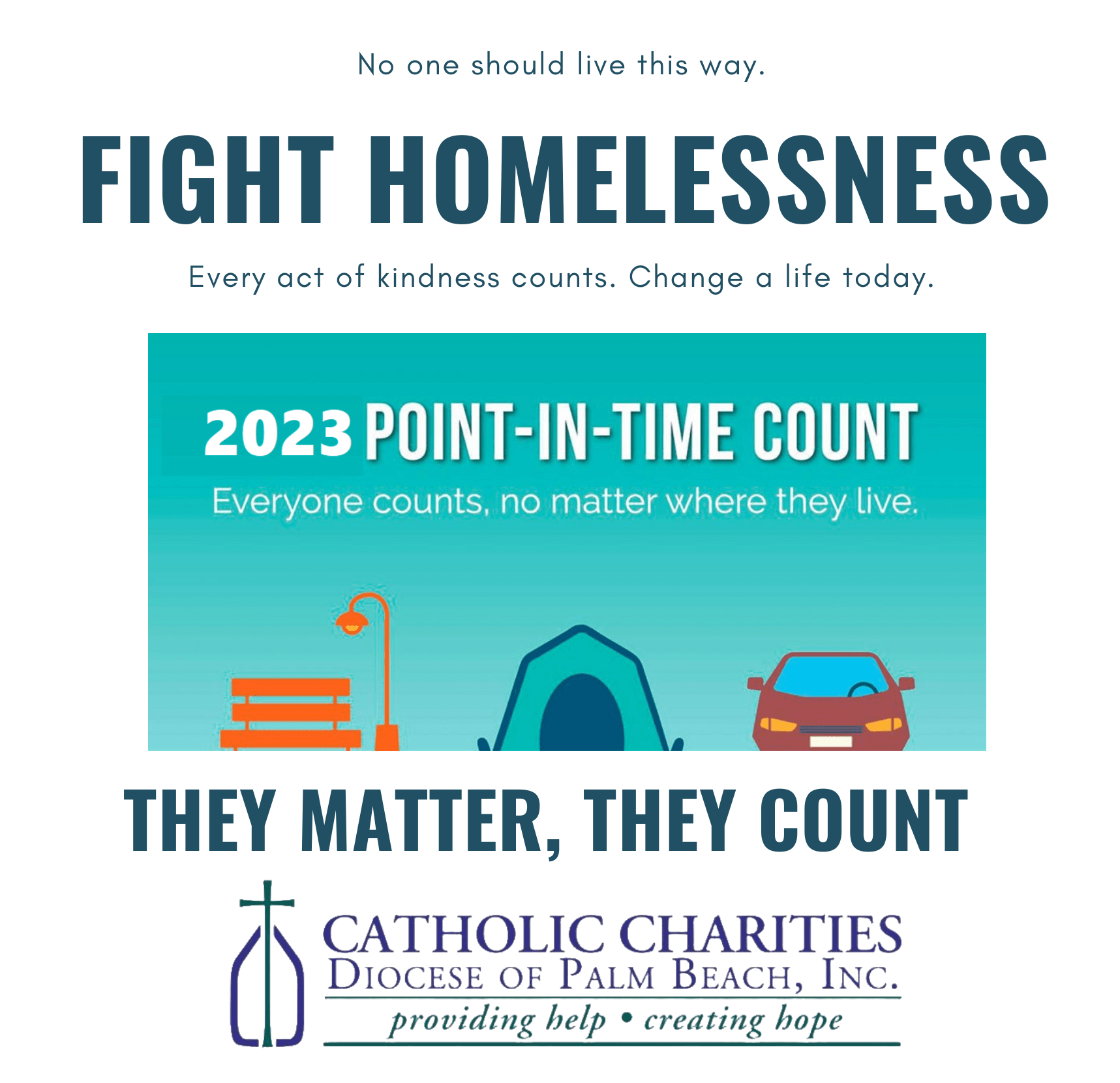 Human life is sacred and the dignity of the human person is the foundation of a moral vision for society. Every person is precious, people are more important than things.
That is why Catholic Charities participates in the point-in-time count, an annual count of the homeless population. The impact of the point in time count is ensuring federal funding is allocated to our community based on an accurate count of our homeless population. They count, they matter. With the pandemic, an economic recession, and increases in housing costs - many working class individuals and families have not been able to maintain housing. More and more people and families are now living in their cars.
Maria Melo, our Disaster Case Manager, volunteered for this years point-in-time count in homeless camps throughout Jupiter West and West Palm Beach. She was thankful for the support of the Palm Beach Sherriff's Office. Maria is making a difference and living our mission of serving people in need and creating hope in all stages of life.