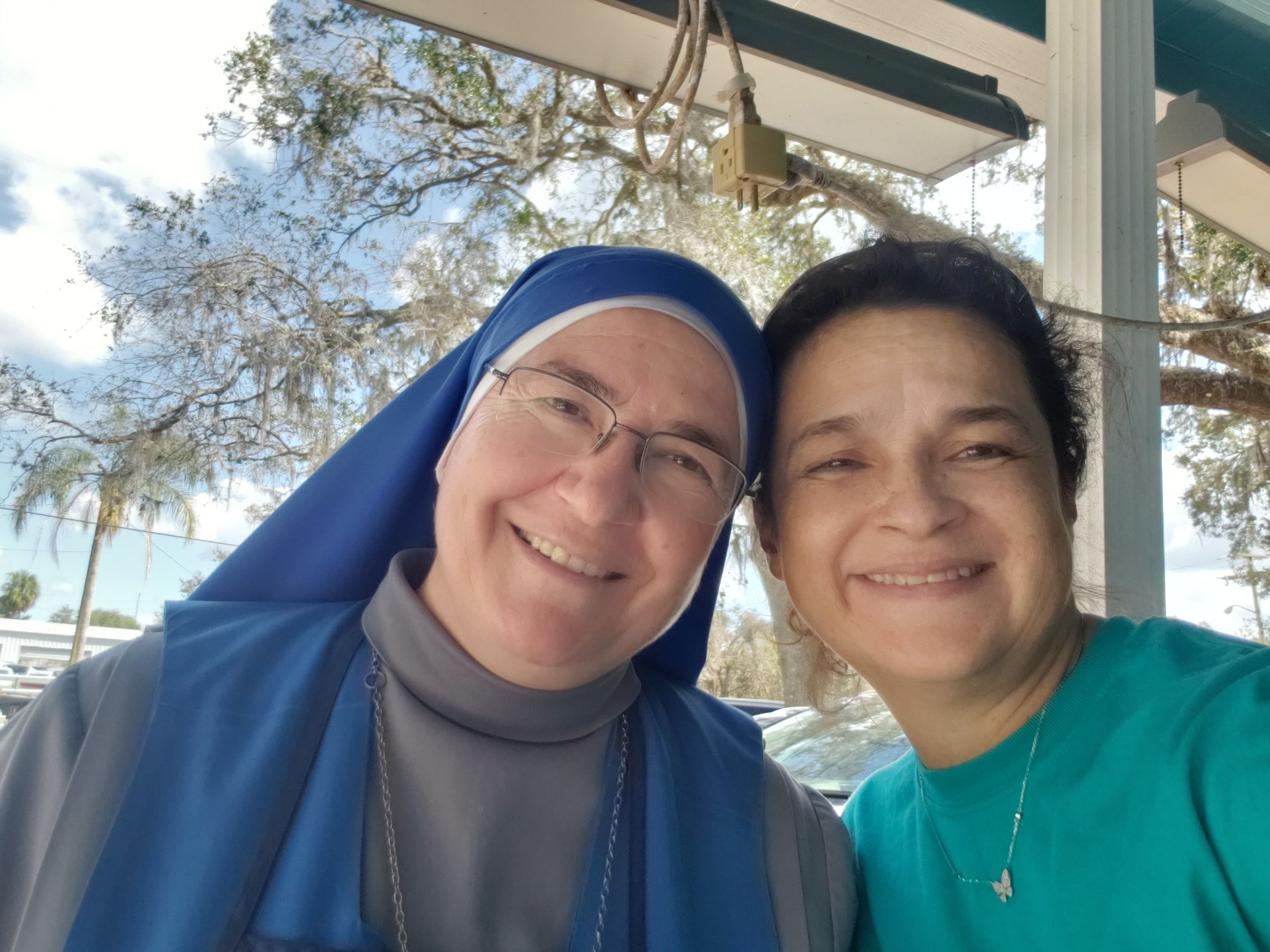 We are pleased to partner with Catholic Charities USA, through their $25,000 gift, to help local and Florida East coast victims of Hurricane Ian. The gift is used to assist our neighboring Catholic Charities agencies that were in the direct path of Hurricane Ian such as Hardee County—Diocese of Venice, specifically working with Sr. Gemma, affiliated with St. Michael's parish in Wauchula (pictured) and Casa San Juan Bosco farmworker housing in Arcadia. The area is home to a large agriculture population, significant poverty and suffered considerable damage. Catholic Charities Diocese of Palm Beach is both facilitating the flow of supplies from people who are reaching out seeking help, as well as directly delivering essential items. We sent a variety of needed supplies such as diapers, food, and school supplies with a value totaling over $19,000 to our partners in Wauchula and Arcadia.
Locally—we are working with community partners including Jewish Family Services and the Jewish Federation to assist elderly residents displaced from the Hurricane Ian related tornado that touched down in Kings Point and Floral Lakes in the Delray Beach area. Our dedicated Disaster Case Manager, Maria Melo (pictured) skilled at navigating the FEMA application and appeals process, is assisting the tornado victims. Maria has assisted these victims with temporary housing (hotel stays), rent/mortgage assistance, food, counseling (total value over $12,000) and is working on the long-term relocation plans for all of them. Approximately 14 households lost everything as their condominium complex was leveled and determined unsalvageable, with roughly 20 more with severe home damage.
Catholic Charities of the Diocese of Palm Beach's CEO, Ellen T. Wayne, says, "In the wake of recent disasters, we've seen incredible partnerships mobilized to assist those in need. We have been blessed by the support of parishes and community partners across the diocese and have been able to use that support to do that work that is so important to serving people in need and creating hope."