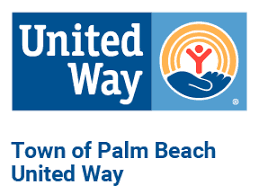 Catholic Charities is grateful to the Town of Palm Beach United Way for their $20,000 grant award to support serving indigent clients in our Elder Affairs Guardianship Program. Funds will be dispersed in July 2023.
Catholic Charities of the Diocese of Palm Beach's Elder Affairs Program provides long-term, case management services and bill pay to vulnerable, incapacitated seniors. Our team is appointed by the courts to act as the guardian to protect and care for elderly individuals who are unable to care for themselves and lack a family member or legal representative to ensure their housing, medical, emotional, personal, and spiritual needs are fully met in a protective, safe, healthy and compassionate manner.
Catholic Charities CEO, Ellen T. Wayne says "We are proud to be a community partner working with the Town of Palm Beach United Way to help further the health, wellness and stability of some of our community's most vulnerable residents and appreciate their contribution to this important work we do with indigent elderly individuals."
The Town of Palm Beach United Way, previously known as the Palm Beach Community Chest, was founded in 1945 with the objective to raise and allocate funds to area charitable and philanthropic organizations. For over 75 years, the Town of Palm Beach United Way has kept its mission of improving lives and building a stronger, healthier community for all residents. Since 1945, the Town of Palm Beach United Way has raised over $134 million to help those in Palm Beach County who need it the most. They exist to create long-lasting and measurable changes that improve lives and build strong communities throughout Palm Beach County by ensuring everyone has access to the building blocks for a good quality of life: education, health and financial stability.