Community Food Distribution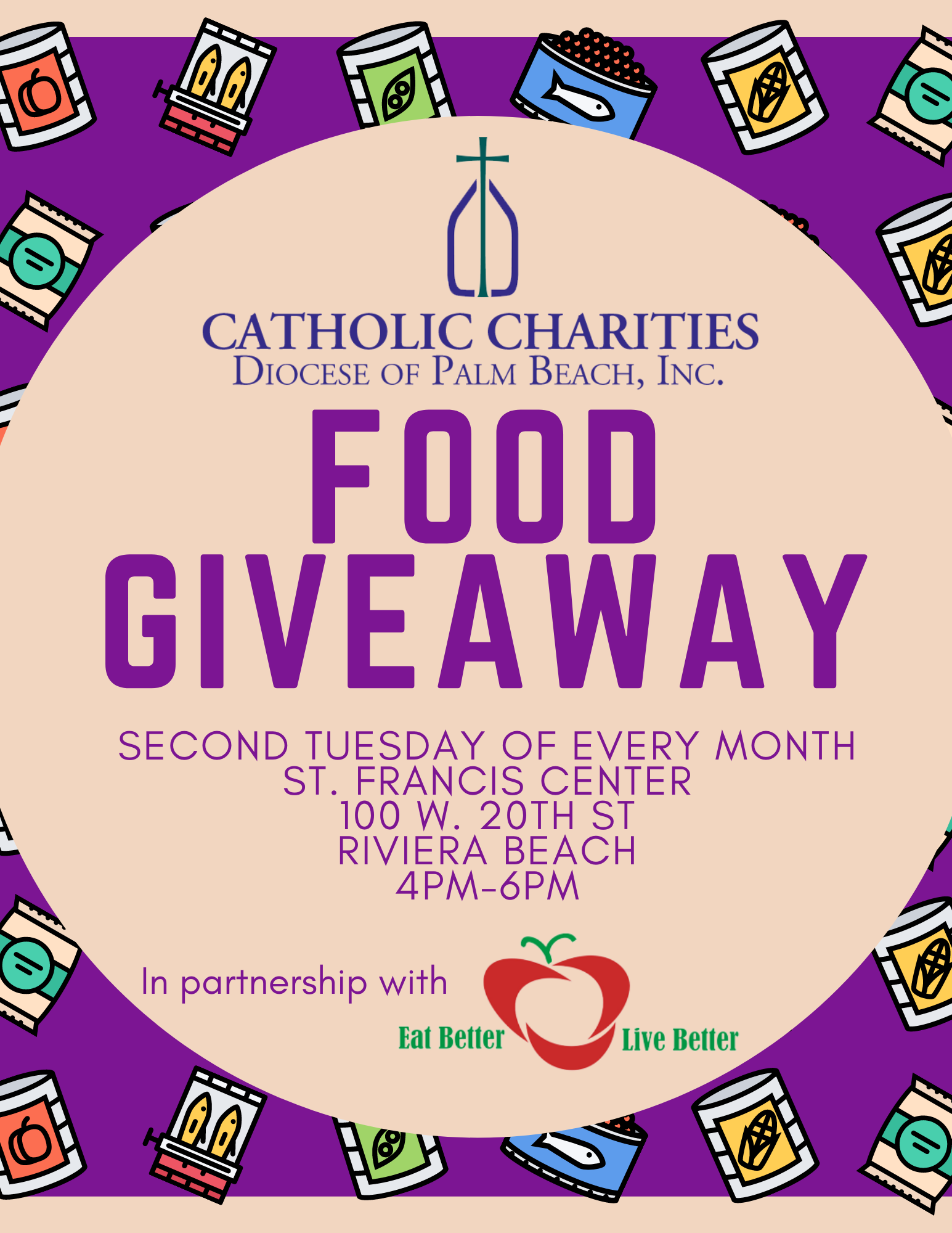 We are excited to announce a new collaboration with Eat Better Live Better to provide fresh and healthy foods to our community!
Stop by the second Tuesday of each month from 4p-6p at our St. Francis Center location (100 W 20th St Riviera Beach 33404) to get a bag of nonperishables and fresh fruit/vegetables.
No appointment or registration necessary.