Interfaith Health & Wellness Annual Awards Luncheon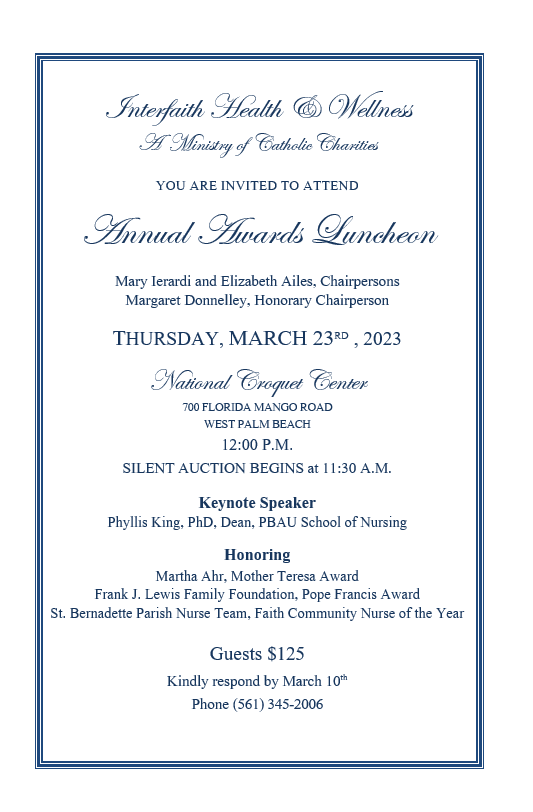 Please join Catholic Charities Interfaith Health & Wellness Ministry, for its annual Awards Luncheon to support services to those in need, including presentation of the Faith Community Nurse, St. Mother Teresa, and Pope Francis Leadership Awards.
Silent Auction begins at 11:30 am. The event is open to the public. Tickets are $125 per person.